Do you want to increase your market share and retain customers?
Do you want to sell more to your existing customers?
Do you want your KYC process to be compliant with FATCA and GATCA regulations?
Netiks CRM 360Bank combines customer profiles


so you can comply with FATCA, detect sales opportunities and reward loyal customers

Get the business intelligence required to reach your sales targets along with a compliant account-opening process



Account Opening
Automate the Account Opening
process: KYC Information Entry,
Integration with Compliance
Department, Approval by
Operations/Branch Manager, …




FATCA
Manage the FATCA requirements:
Flagging of Customers
based on FATCA Category
(Non US Person, US Citizen,
US Green Card, and US Indicia), …




Sales Automation
Manage the entire sales cycle:
Cross-selling & Upselling,
Lead Qualification,
Opportunities Management,
Product Simulations, …


Marketing Automation
Manage all marketing activity:
Products Lifecycle
+ Full Specifications,
Competitors with Comparative
Reports by Product, Leads, …
Netiks CRM 360Bank gives Sales Teams a global view of a customer's sales history and interactions, social likes and wider networks and helps them turn a one-time sale into a long-running relationship.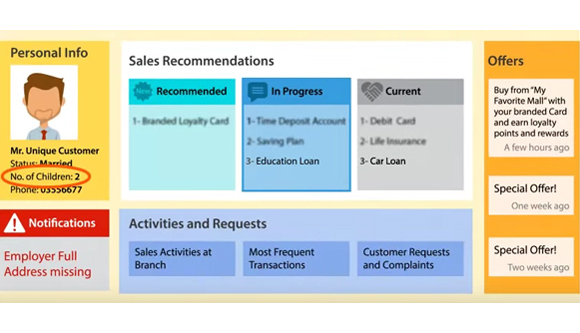 Your odds of selling to a new prospect are only between

5 and 20%

, while the probability of selling to an existing customer is between

60 and 70%

.
The benefits of a CRM software are immeasurable when you consider the impact it has on your overall customer experience.
Get Netiks CRM 360Bank.